… or Hero Image
Optional Equipment and Materials
1
Gigandes Beans
Alternatively, you can use jarred pre-cooked gigandes. You could also substitute a different large bean.
Pick through the dried beans for any extraneous material. Rinse well.
Soak overnight, optionally in a vacuum bag with 450 grams water.
Repack with 1000 grams fresh water. Do not seal bag.
Cook sous vide at 90 °C, securely hanging the bag over the rim of the cooking vessel. After 90 minutes, start testing a bean every fifteen minutes until tender.
Drain and chill beans.
2
Potatoes and Leeks
Prepare Sous Vide Potatoes & Leeks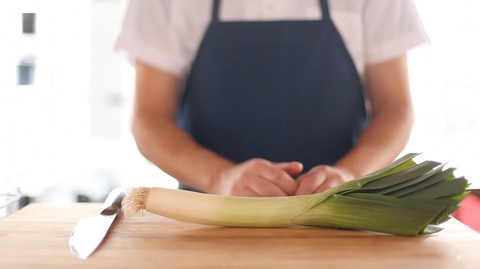 3
Romesco Sauce
Prepare Romesco Sauce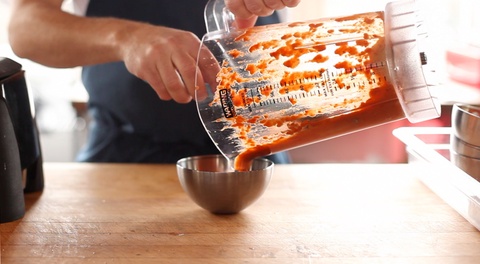 4
Saffron Broth
Prepare Saffron Broth
5
Heat and Sear
Place serving bowls to warm.
In a small saucepan, reheat the beans in the saffron broth.
Heat two large skillets over medium-high heat.
Add a small amount of vegetable oil to each skillet.
In the first skillet, cook the sous vide potatoes, turning occasionally, until the skin is browned and crispy in places.
Cut the leeks in half so that they are approximately 3" long. In the second skillet, cook the sous vide leeks until nicely browned on the cut side. Flip and warm the rounded side.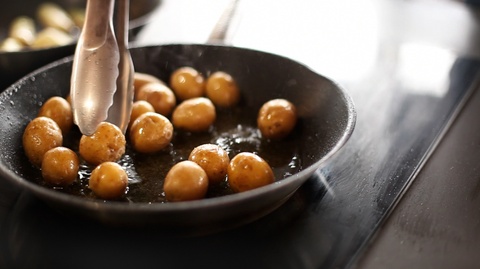 6
Final Assembly
Place about 3 tablespoons of Romesco sauce to one side in each bowl.
Place 5 potatoes atop the Romesco.
Place 3 leek pieces on top of the potatoes.
Using a slotted spoon, scatter several gigandes beans around the bowl away from the romesco, and carefully ladle in a small amount of broth so it doesn't disturb the romesco.
Drizzle with olive oil, sprinkle on a few flakes of Maldon salt, garnish with a few leaves of tarragon. Serve hot.