… or Hero Image
Optional Equipment and Materials
1
Fill your pot of water. Be sure to leave enough room for the volume of food you'll be adding to the pot.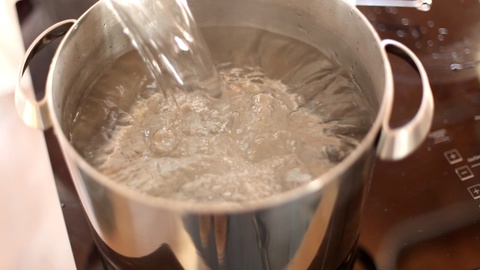 2
Use a skewer or a heavy-duty paperclip clamp to mount the digital thermometer to the side of the pot.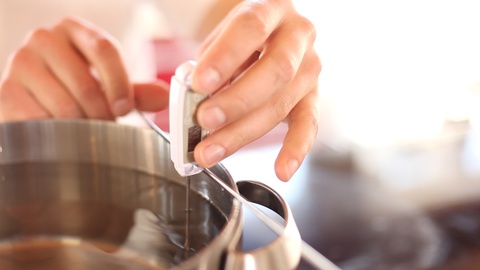 3
While using a digital thermometer, heat the water to your desired cooking temperature, then adjust the burner to maintain a steady cooking temperature.
Keep in mind that it will take time for the adjustments you make to have an effect. And the larger the pot of water, the slower it will be to respond to these adjustments. Stirring the water will help speed these adjustments.
Check the temperature of the water from time to time while the food is cooking and adjust the temperature as necessary.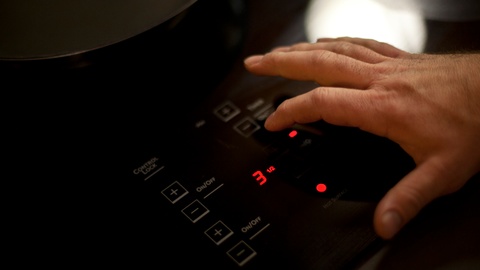 4
Vacuum pack your product, or use the water displacement technique shown here.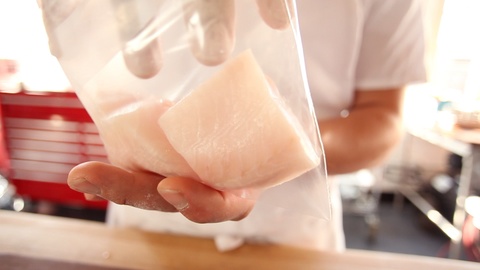 5
If using vacuum packaged food, simply drop the food into the cooler.
If packing food with the water displacement technique, as shown here, then submerge the package of food into the water to force our the air. Your packages of food should NOT float.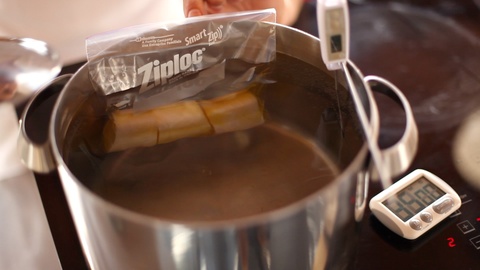 6
You can hang the end of the bag over the edge of the pot and use the lid to hold the bag in place. This makes it easier to pull out the food later, especially when the water is really hot.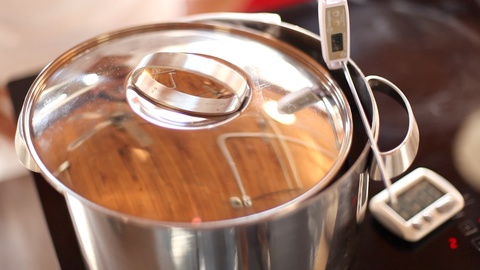 7
Gently remove the food from the packaging. Take care with fragile ingredients like fish, which can easily break apart.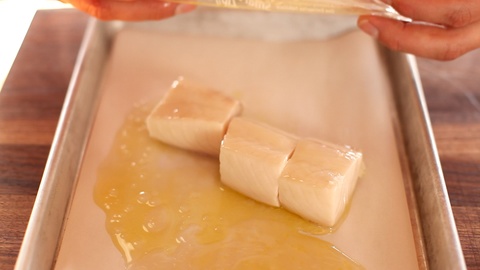 8
Most sous vide cooked meats and seafood benefit from a quick finishing step, such as briefly pan-roasting.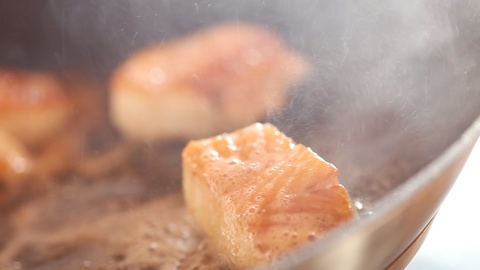 9