… or Hero Image
Optional Equipment and Materials
1
Set Waterbath
Set your immersion circulator to 190 °F / 88 °C.
Tip: If an immersion circulator is unavailable, use a simple digital thermometer to adjust a pot of water to this temperature. Click here for more info.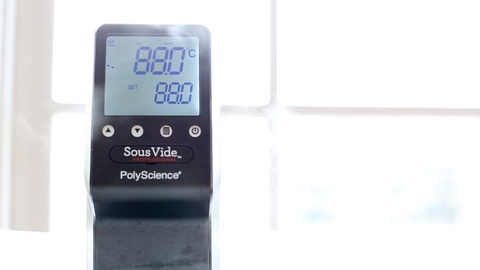 2
Peel Asparagus
Peel the asparagus, peeling from the tip towards the base.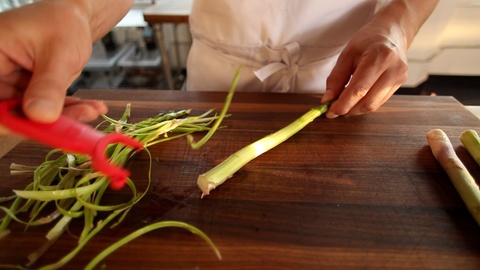 3
Trim Asparagus
Trim the asparagus stalks.
Tip: While slicing into the asparagus stalk, pay attention to the resistance you feel against your slicing. If the stalk feels too firm, move your blade slightly higher up the stalk until you find the beginning of the tender region and then cut all the way through the stalk.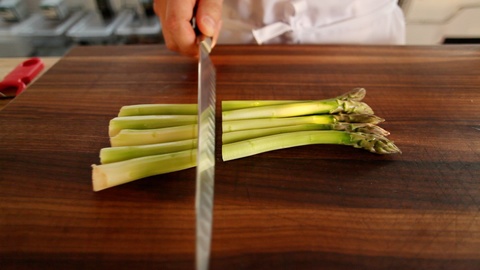 4
Peel Carrots
Peel the carrots and then split them in half lengthwise.
Note: Splitting the carrots ensures that they cook in about 1/4 the time.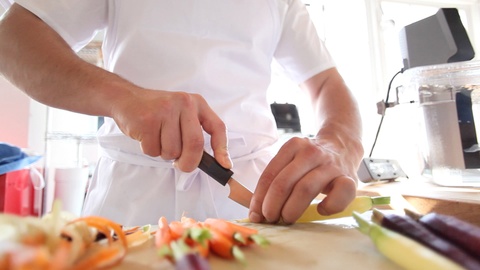 5
Package Vegetables
Vacuum package the vegetables individually with a small amount of oil.
Note: If a vacuum sealer is unavailable, it's easy to use an improvised packing method.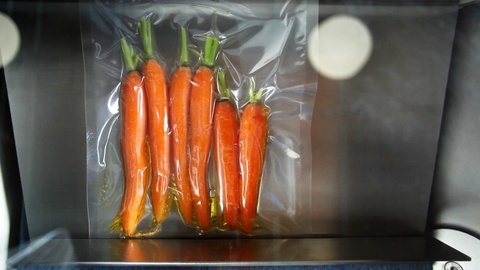 6
Cook Vegetables
Cook the carrots for 10 minutes.
After the carrots have been cooking for 6 minutes, drop the asparagus into the bath and cook for the final 4 minutes.
Tip: The cooking time can be shortened by increasing the temperature, but there is a greater risk of over-cooking the vegetables.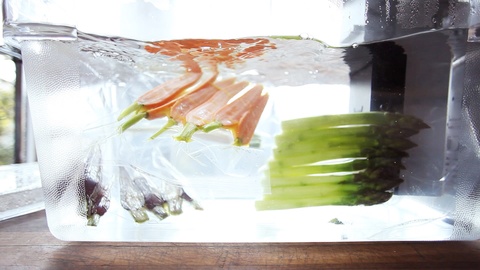 7
Unpack, Season, and Enjoy
Unpack the cooked vegetables.
Season lightly with oil and salt.
Enjoy.