… or Hero Image
Optional Equipment and Materials
1
Preparation
Preparation of ingredients for sous vide cooking is fundamentally no different than for any other method of cooking, but there are some tips and tricks to learn that will make preparation easier.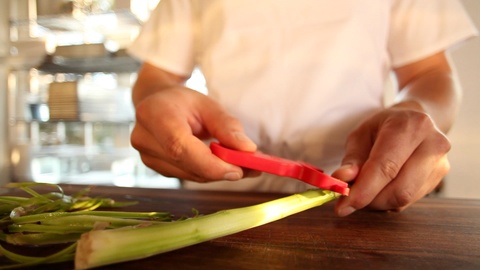 2
Packaging
Packaging food usually involves sealing ingredients in food-grade plastic bags and removing surrounding air. But sometimes the best way to cook foods sous vide is with no packaging at all.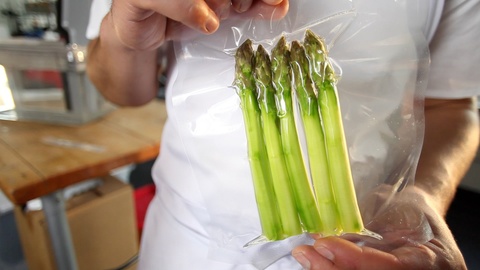 3
Cooking Temperature
One of the most important questions when cooking sous vide is: At what temperature should I cook this food? This always involves your personal preference, but should be informed by what you're cooking and food safety considerations.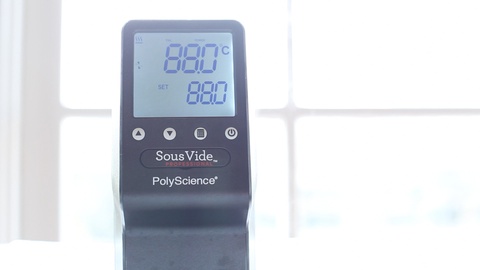 4
Cooking Time
The other key question for sous vide cooking is: How long should the food cook for at the temperature I have selected?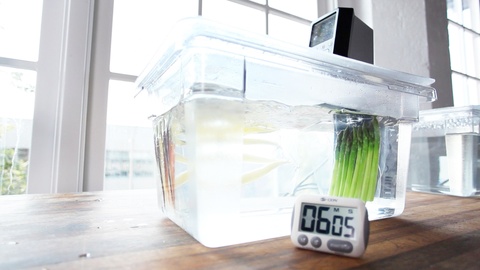 5
Finishing
Once your food has been cooked sous vide, the final step is finishing. Sometimes this can mean portioning, repacking, and preserving cooked food to use later. More often, however, this is about using a searing step to make the food delicious.