… or Hero Image
Optional Equipment and Materials
1
Place the food to be cooked sous vide into a Ziplock-style bag.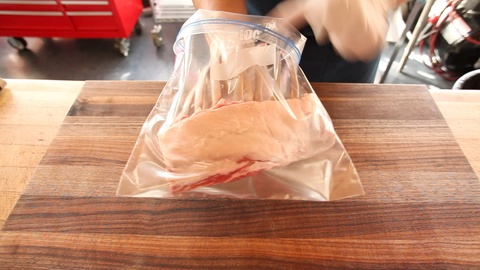 2
Add oil to coat the product. This is optional, but if you are including multiple portions in a single bag, the oil will help prevent them from sticking to one another.

Here, we're using olive oil as a marinade that will infuse the lamb with the aroma of rosemary.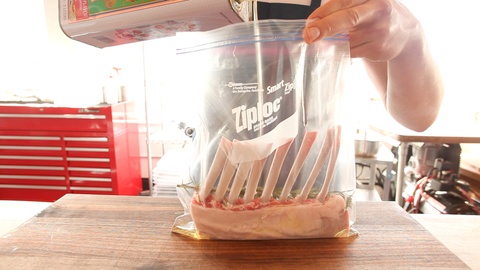 3
Fill a container—or even your entire sink—with hot water.

Adjust the temperature from your faucet to achieve the desired temperature.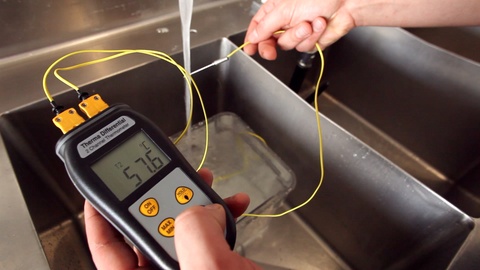 4
• Optional: You can insert a probe thermometer to measure the core temperature of the food and monitor the progress of cooking.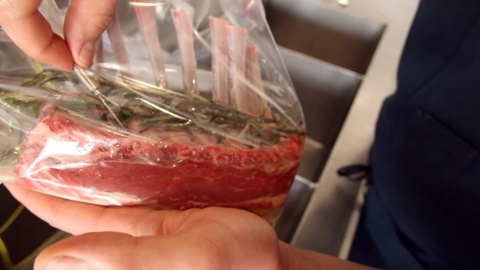 5
Submerge the bag into the water, using water displacement to force out the air from the bag.

Optional: Use a study paperclip to hold the bag to the side of the bath.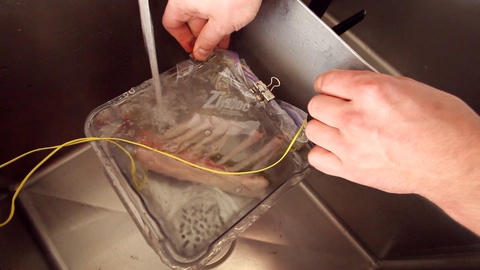 6
Periodically check the temperature of the water surrounding the food.

If you are using a small amount of water relative to the food, you will need to add hot water from time to time to maintain the intended cooking temperature.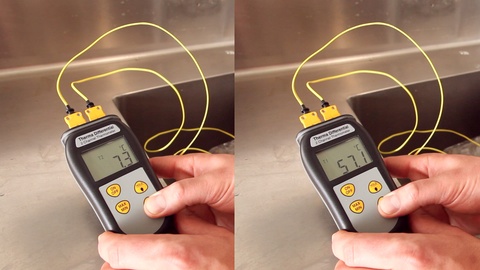 7
When the food has finished cooking remove it from the bath. When is it done? This can be judged by either a known cooking time based on experience, or by measuring the core temperature of the food with a thermometer if you're uncertain.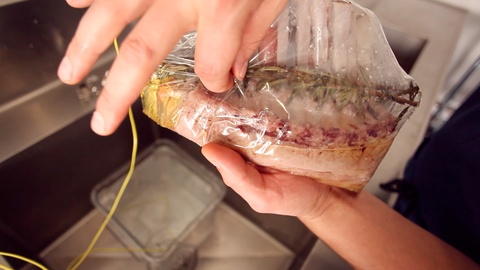 8
Remove the product from its packaging.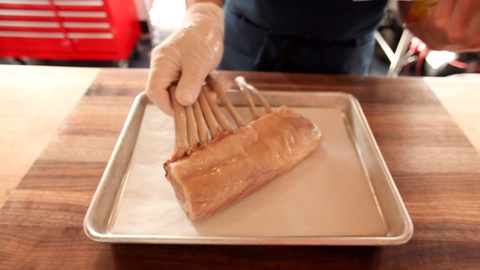 9
Finish as required, such as pan-roasting, and serve promptly.