… or Hero Image
Optional Equipment and Materials
1
Create Brine
Ingredient
Quantity

Water

9

kg

Dark brown sugar

580

g

Salt

300

g

Instacure No. 1

60

g

13

g

Yellow mustard seed, whole

10

g

10

g

Pink peppercorns, whole

8.0

g

Fennel seed, whole

4.5

g

Cinnamon, whole

3.2

g

Chili flakes

1.0

g

Cloves, whole

0.7

g

Bay leaf, fresh

0.5

g
Scale ingredients.
Dissolve ingredients into water.
Chill brine to below 40°F / 4°C.
If you aren't sure where to find Instacure No. 1, click here.
Tip: Dissolve the ingredients in half of the water. Heat this water until the salts and sugar are dissolved, then add the other half of water as ice to quickly chill the brine.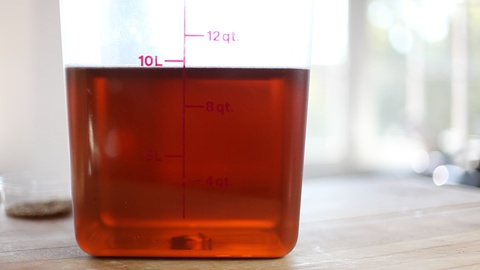 2
Trim Short Rib Plates
Trim the fat from the plate of ribs.
Trim away any silver skin covering the meat.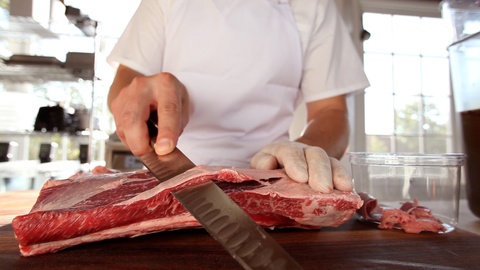 3
Slice Along Short Rib Bones
From the back side of the rib plate, slice along the length of each bone.
Note: Doing this will make it easier to remove the bones after cooking (see step 11).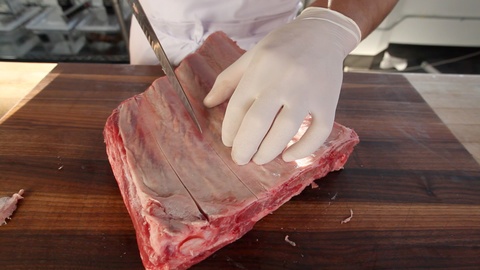 4
Place Rib Plates in Brine
Submerge prepared rib plates in brine for 7 days.
Keep the brine and ribs refrigerated.
Note: Turn rib plates over each day to ensure even brining.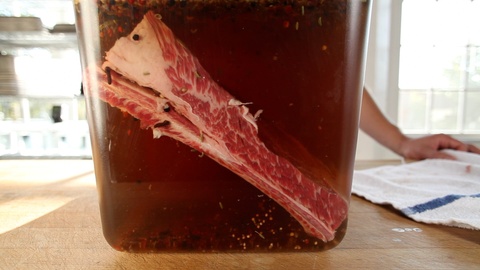 5
Make Spice Rub
Ingredient
Quantity

Salt

75

g

Dark brown sugar

75

g

72

g

42

g

Garlic powder

10

g

Juniper berries, whole

10

g

Chili flakes

6.5

g
Scale spices.
Coarsely grind black pepper, coriander, juniper berries and chili flakes.
Combine all ingredients.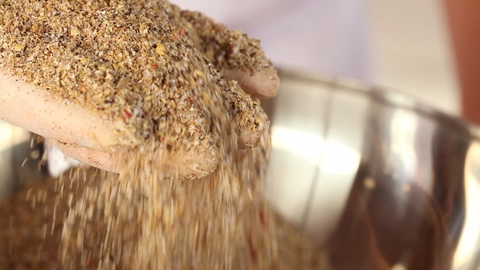 6
Remove Ribs from Brine
Remove ribs from brine after 7 days.
Lightly pat dry.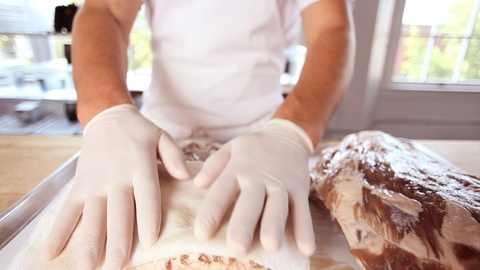 7
Apply Spice Rub to Rib Plates
Apply spice rub to all sides of the rib plates.
ChefSteps own House Rub 01 works as an excellent substitute for this rub.
Press spices into meat for better adhesion.
Note: Spice rub should increase the weight of the meat by about 5%. That is, a 500 g rib plate should be covered by about 25 g of rub.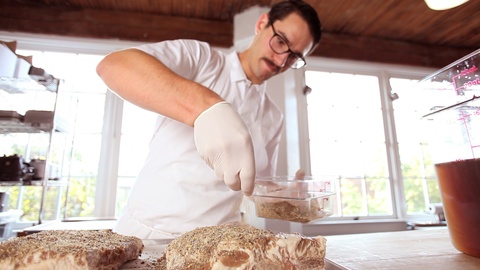 8
Smoke Ribs
Smoke ribs at 149°F / 64°C for 5 – 7 hours at a relative humidity around 65%.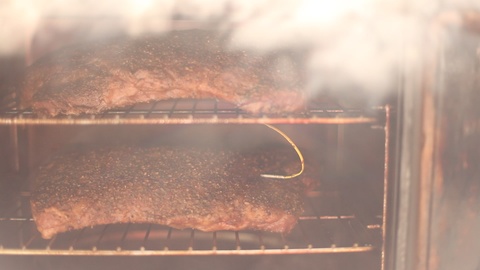 9
Cook Ribs Sous Vide
Vacuum package smoked ribs.
Cook brined ribs in a water bath at 149°F / 64°C for 48 hours.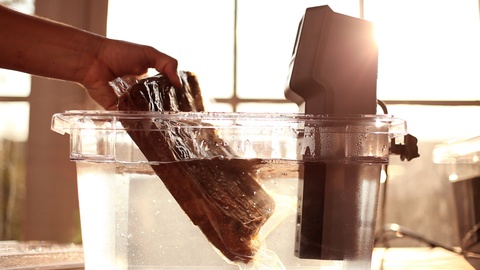 10
Remove Ribs from Bath
Remove the short ribs from the water bath.
Cut open the packaging.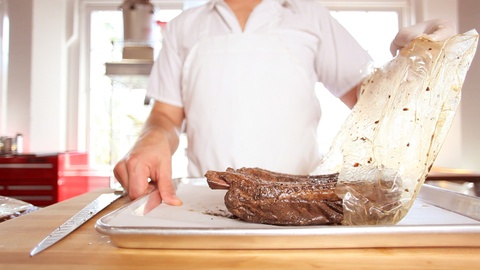 11
Remove Bones from Ribs
Pull the bones away from the rib plate. They should pull away with ease.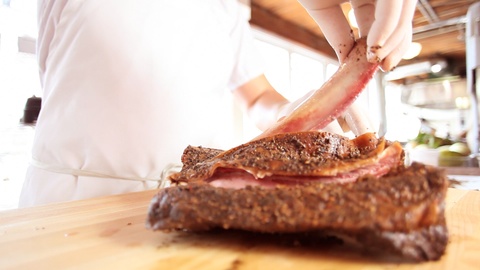 12
Slice Ribs
Slice the short rib into strips parallel to the direction of the rib bones.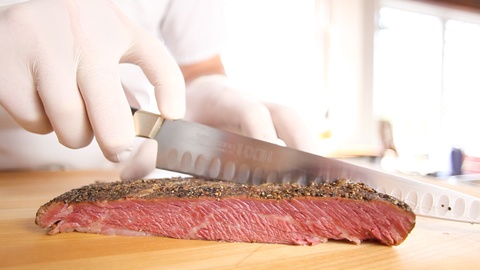 13
Portion and Serve
Slice each strip into individual portions for serving.