… or Hero Image
Optional Equipment and Materials
1
Select a Cooking Temperature
Decide on the degree of doneness that you prefer, and then set your water bath to this temperature.

If you don't own an immersion circulator, you can use an improvised technique like this one.

For rare: 129 °F / 54 °C

For medium-rare: 135 °F / 57 °C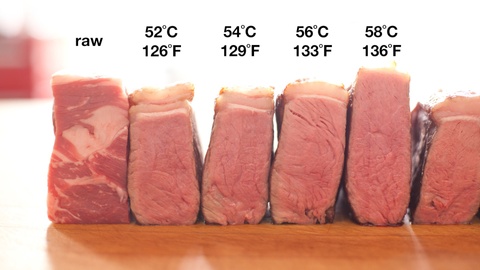 2
For medium: 140 °F / 60 °C

For medium-well: 147 °F / 64 °C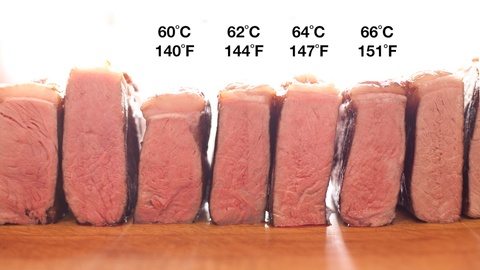 3
For well-done: 158 °F / 70 °C

Leather: Just boil your steak.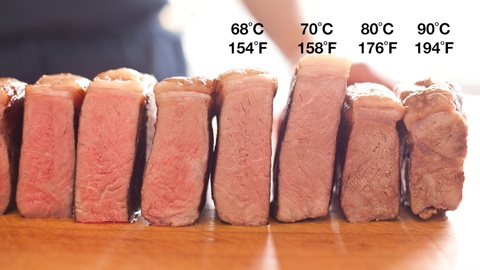 4
Package the Steak
Vacuum pack your steak, or use the water displacement technique shown here.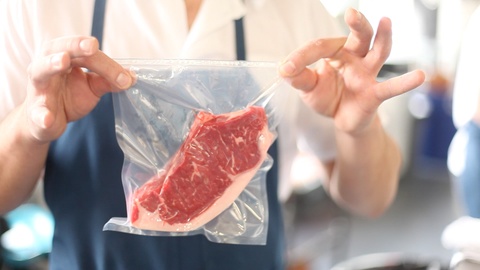 5
Cook Sous Vide
Cook until the core temperature of your steak reaches the temperature of the water bath. How long this will takes depends on the size and shape of your steak, the starting temperature, and the desired core temperature.

The good news is that your steak won't overcook if you leave it in too long, so you can use these cooking times for guidance:

For a 0.5 in / 1.25 cm steak this is about 15 minutes.

For a 1 in / 2.5 cm steak this is about 45 minutes

For a 1.5 in / 3.8 cm steak this is about 90 minutes.

For a 2 in / 5 cm thick steak this is about 2 hours.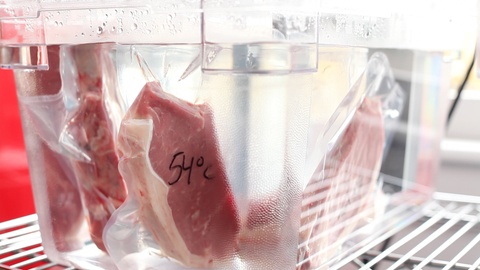 6
Unpack Steak
Unpack the steak

Use the accumulated cooking juices as part of a pan-sauce if desired.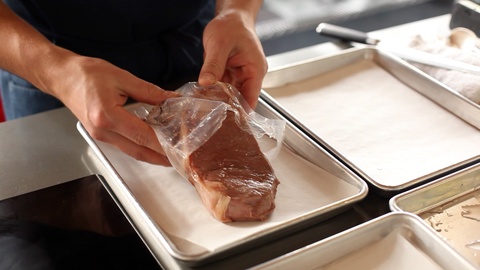 7
Sear
Finish the steak with a searing step, such as pan-roasting or grilling.

If pan-roasting, consider adding some butter and an herb like thyme and using this to baste the steak.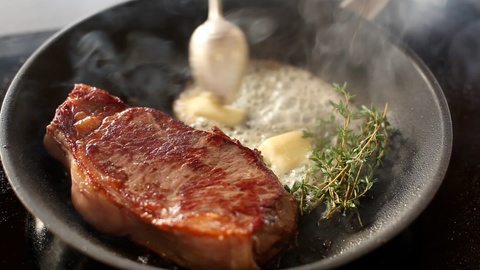 8
Season to Taste
Season the steak with salt and pepper to taste.