… or Hero Image
Optional Equipment and Materials
1
Key Idea 1
Sous vide cooking makes cooking easier. It avoids the need for you to time things just right. If you're focused on another task, you can let the food stay in the water bath; there's no risk that it will overcook while your back is turned.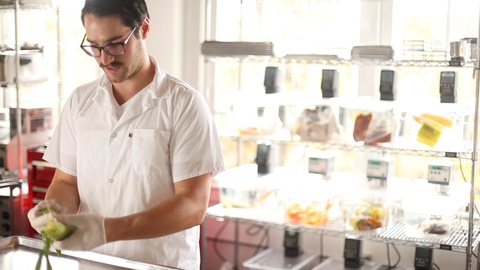 2
Key Idea 2
For many kinds of food, cooking sous vide lets you use a simple two-step approach to preparing a meal. First, you cook sous vide to your desired doneness. Second, when you're ready, use a finishing step to quickly, and easily, prepare the food to serve.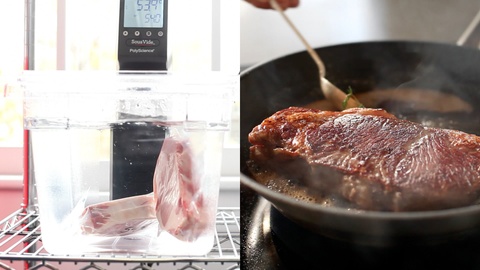 3
Key Idea 3
Another way that sous vide can simplify the job of preparing a meal is to allow you to cook all, or parts of the meal in advance. Unlike leftovers, however, the combination of vacuum packaging, proper refrigeration, and controlled reheating ensures that there is no compromise to the quality of your meal.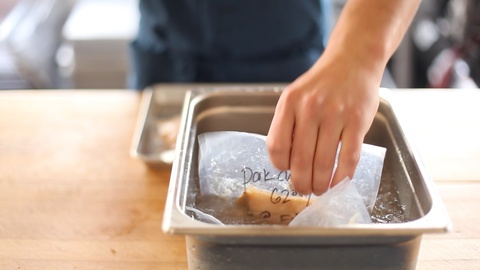 4
Key Idea 4
Pork belly is an example of a flavorful, inexpensive cut where the convenience of sous vide cooking shines. The pork belly can be brined and cooked sous vide, then sliced into smaller portions, repackaged, and either refrigerated or frozen until you're craving something out of the ordinary and in a hurry.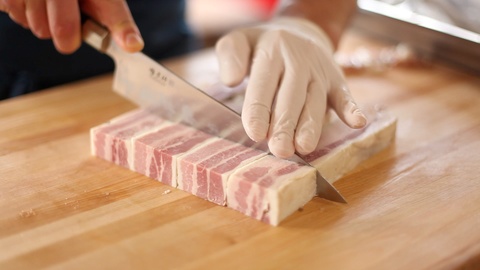 5
Application Idea 1
Quickly reheated and paired with a simple lentil salad, it makes a great main course in minutes.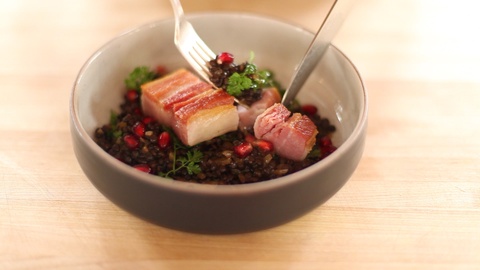 6
Application Idea 2
Another use for sous vide pork belly is to slice it into lardons and toss them into a frisee salad for a lighter meal. Adding a sous vide poached egg to that salad, by the way, is delicious.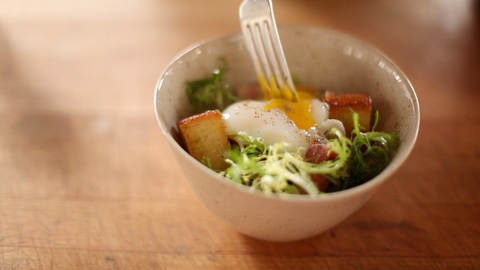 7
Bonus Video
Here's a short demonstration of the advantages of poaching eggs sous vide.